Capture Your Documents and Data into One System
Regardless of where your documents are located or what format they come in, OnBase captures them right at the source and organizes them into a single system with minimal human interaction.
Scan paper documents: Whether it's a single page or thousands of documents, capture them where you receive them, saving the time and expense associated with transportation.

Import electronic documents and information: Automatically capture important electronic documents in their native format, directly from the applications you use on a daily basis.

Extract data from your documents: As documents are captured, OnBase pulls the relevant data off the page and then shares it with your other systems – saving time associated with manual data entry.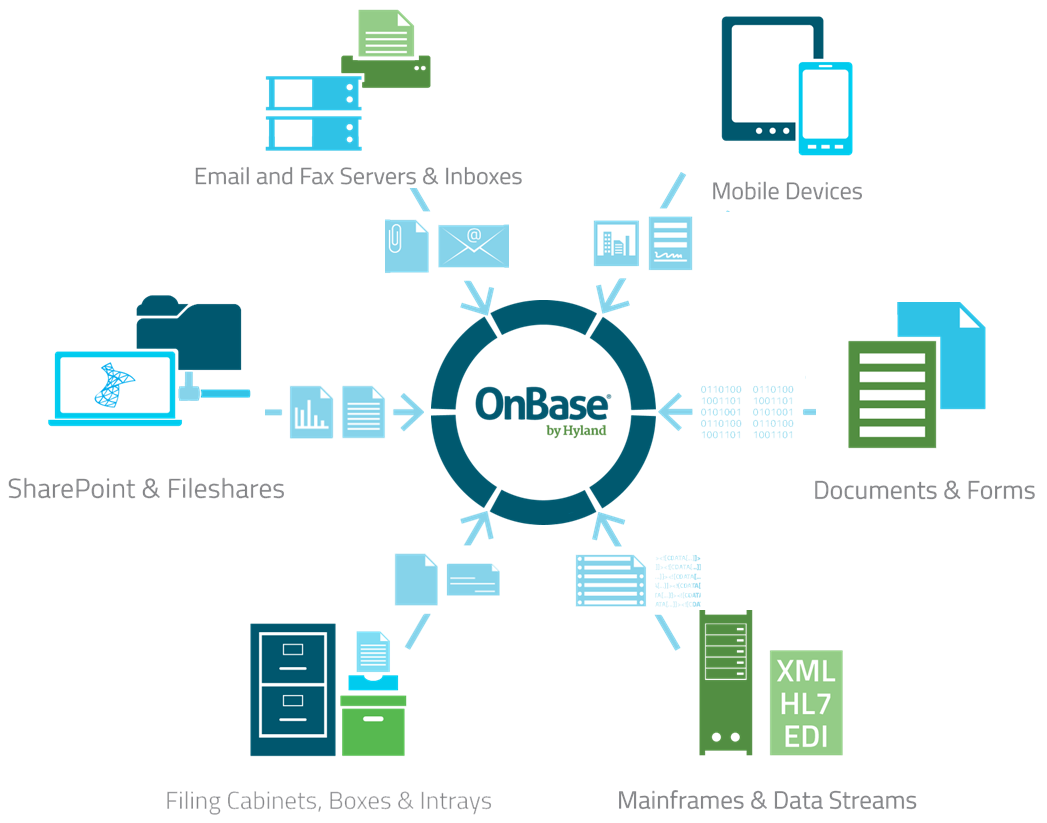 The OnBase Advantage
OnBase offers an extensive array of capture tools, which preserve the natural file type of captured documents and never forces you to use a proprietary file type.
OnBase capture goes beyond scanning. Capture text and PDF streams with the COLD import processor. Migrate large quantities of pre-indexed documents into OnBase en-mass with our Document Import Processor. Ingest XML, HL7 and EDI data during the course of business.
There is no need to purchase additional third-party applications. All these capture components are natively part of the OnBase platform and available to OnBase users upon install. Capture all your documents and data into one system with OnBase.
OnBase Brainware Intelligent Capture accurately sorts paper and electronic documents and seamlessly passes content to your core business applications. This allows you to more efficiently process documents, even different file types, in different languages, across different departments.