OCR, PDF, ICR, OMR Software | Optical Character Recognition | Data and Document Capture Solutions | Automated Document Conversion Solution
ABBYY was founded in 1989. ABBYY's mission is to help people understand each other by creating artificial intelligence technologies, products and services for efficiently capturing, translating, extracting and transforming information into accessible and useful knowledge.
ABBYY develops and delivers to the market a wide range of high-tech products and services that are based on document recognition and linguistic technologies and are used in different environment such as desktop computers, servers, mobile devices and the Internet.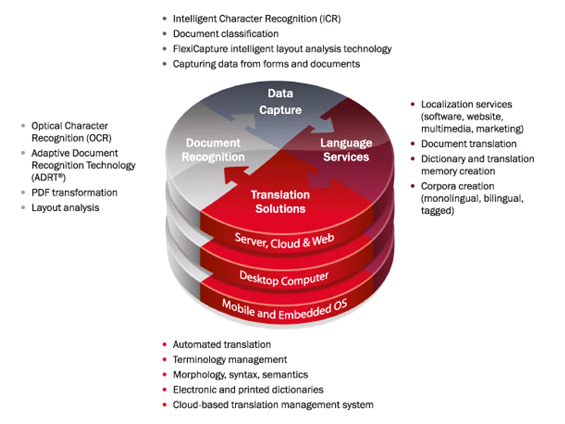 ABBYY is a leading developer of document recognition, document conversion, data capture and linguistics technologies. ABBYY's products include:
FineReader PDF for Window ;

FineReader Server – a server-based OCR and PDF conversion solution;

FlexiCapture – data capture programs for processing forms, semi-structured and unstructured documents;
ABBYY products have received more than 240 awards worldwide from leading industry magazines and testing labs for accuracy, innovation, ease of use and value. The leading document capture vendors, scanner, MFP and mobile manufacturers use ABBYY technologies in their products and devices. Till today, more than 30 million people from more than 150 countries use ABBYY products.