WCL | Label Management Solution
WCL Label Management Solution optimizes and accelerate printing of labels, barcodes, RFID, tags & cards, which allows organizations to create, centralize and manage their own labels without complicated process and technical barriers. Moreover, it can integrate with many data sources and business systems, support many different kinds of unparalleled barcode symbols and the printing can able to access from any electronic device or web browsers.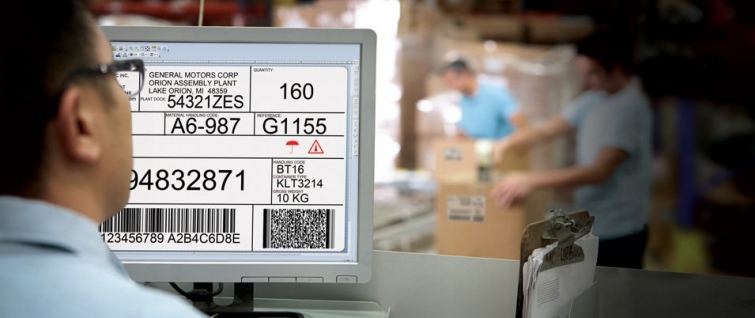 Design labels e
asily and efficiently……
Our Label Management Solution gives you the tools to easily and efficiently design labels and templates, configure and connect to data sources and business systems, and launch print commands from any system, OS or device. It helps you automate printing, monitor print status and supplies, and streamline production while providing complete and secure control of the printing process. In addition, it can ensure the availability of all printing systems with monitoring and reporting.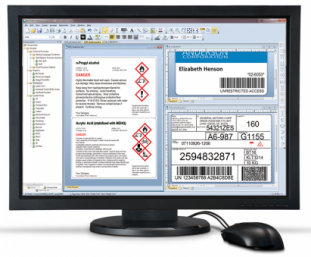 Easy design and printing of barcodes, labels, cards, and RFID tags
Point-and-click to create a label
Label template is easy to modify and highly reusable
Printing data from spreadsheets, databases, and ERP systems
Supports a variety of data source such as text files, CSV files, Microsoft Excel, databases and ERP systems such as SAP.
Centralized Label Template Management
Centralize label template storage to ensure the latest version is always printed
Version control of label templates to track any changes and recovery
Security control of label templates
Print Job Monitoring and Administration
Printer Maestro – to monitor real time printers and print jobs
E-mail / Instant Message notifications for printer error or warnings (e.g. lack of ink,  printer disconnected…)
Reprint Console – to reprint any failed jobs
Unparalleled Barcode Symbology Support
BarTender offers more than 400 preformatted, ready-to-use barcode components based on 95 barcode symbologies and more than a dozen barcode standards
Printing from any device or web browser
Web Print Portal
Android / iOS Print Portal App
Complete RFID software support
Support for the Latest RFID Tag Types
Data Formats for Wal-Mart, DoD, EPC and more
On-Screen RFID Tag Display
Free upgrades for future RFID standards
Print Time Data Entry Form Design Tools
Create customizable data entry forms that can be used to input data at print time
Cross-Platform data entry form (Workstation, Web Browser, Mobile)
Automated Printing Process
Automatically print in response to Web service API, TCP/IP communication, Windows file creation, email receiving, or database record insertion …
Provides SDK for advanced automation of label printing
A Ready-To-Use Label & Printer Mapping Tool
No programming code
Perform automatic printing by placing data files in specific folder
Command what and where BarTender have to print easily, by specifying in the Data File's name  (e.g. "GasDryer_Printer1_data.txt" means)
Commands Printer1 to print labels type of Gas Dryer